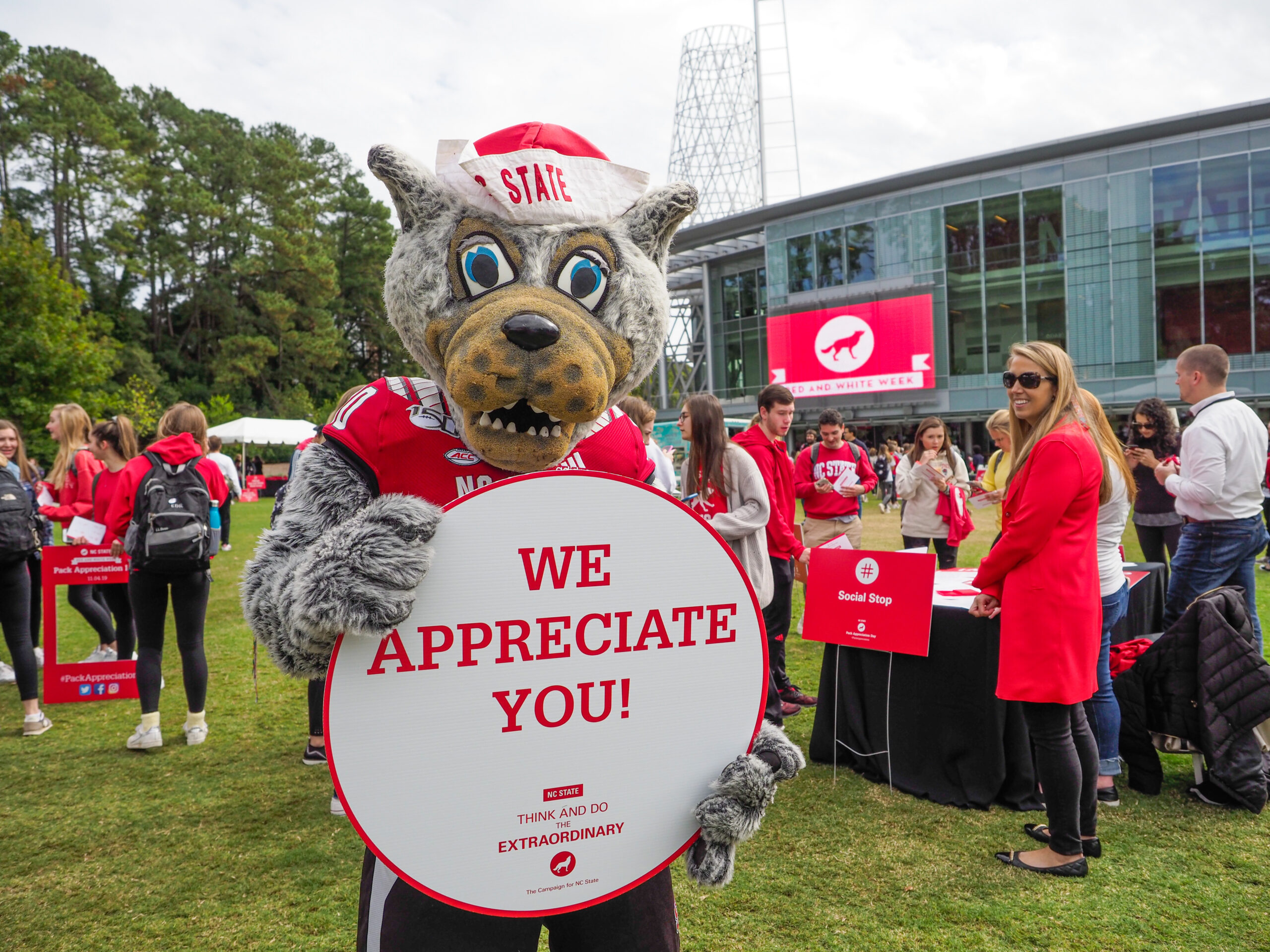 Giving
Your support and donations make it possible for us to Think and Do the Extraordinary.
The Microbiology Graduate Programs (MGP) at NC State are training the research leaders of tomorrow while addressing important energy, environmental and health issues that are impacting our world. Our interdisciplinary and collaborative efforts involve faculty, students and corporate leaders throughout the Southeast to provide a competitive advantage compared to other institutions.
We invite you to join us and invest in our students, programs and innovative entrepreneurship. Your donation ensures the continued success of the MGP in achieving strategic initiatives in education and technology advancement in North Carolina and globally.
Education & Programs
Microbiology is both a traditional interdisciplinary field and at the cutting edge of agriculture, biotechnology and health sciences. Gifts have a direct impact on MGP students by supporting the best qualified and providing educational experiences in preparation for an ever-changing technological future. Funding helps us to attract the brightest educators and students who contribute to the success of the program and the reputation of NC State University.
MGP graduates become valuable employees across the region and nation. Our technologies and graduates provide established and start-up companies with resources that keep North Carolina competitive nationwide and globally. With your help, our students and programs will make even greater impacts, making the MGP a great place to invest.
Ways to Give
All gifts play an important and tangible role in our program. We appreciate your support and commitment to providing the best microbiology education, research and entrepreneurial opportunities in North Carolina.
Endowments Benefitting Microbiology at NC State University
Dobrogosz/BioGaia Graduate Fund For Excellence
Learn more about the Dobrogosz/BioGaia Graduate Fund
Leo W. Parks Distinguished Microbiology Lectureship
Learn more about the Leo W. Parks Distinguished Microbiology Lectureship
To create a new named endowment to benefit the MGP, contact:
Chris Wessel, CALS Advancement
919-515-7678
chris_wessel@ncsu.edu
If you are thinking about making a gift of stock please visit this page.
Other Ways To Give
No gift is ever too small and financial support is not only one way to give to the MGP. Giving your time or expertise also has a significant impact on our programs. No matter how you choose to give, your support will make a difference.