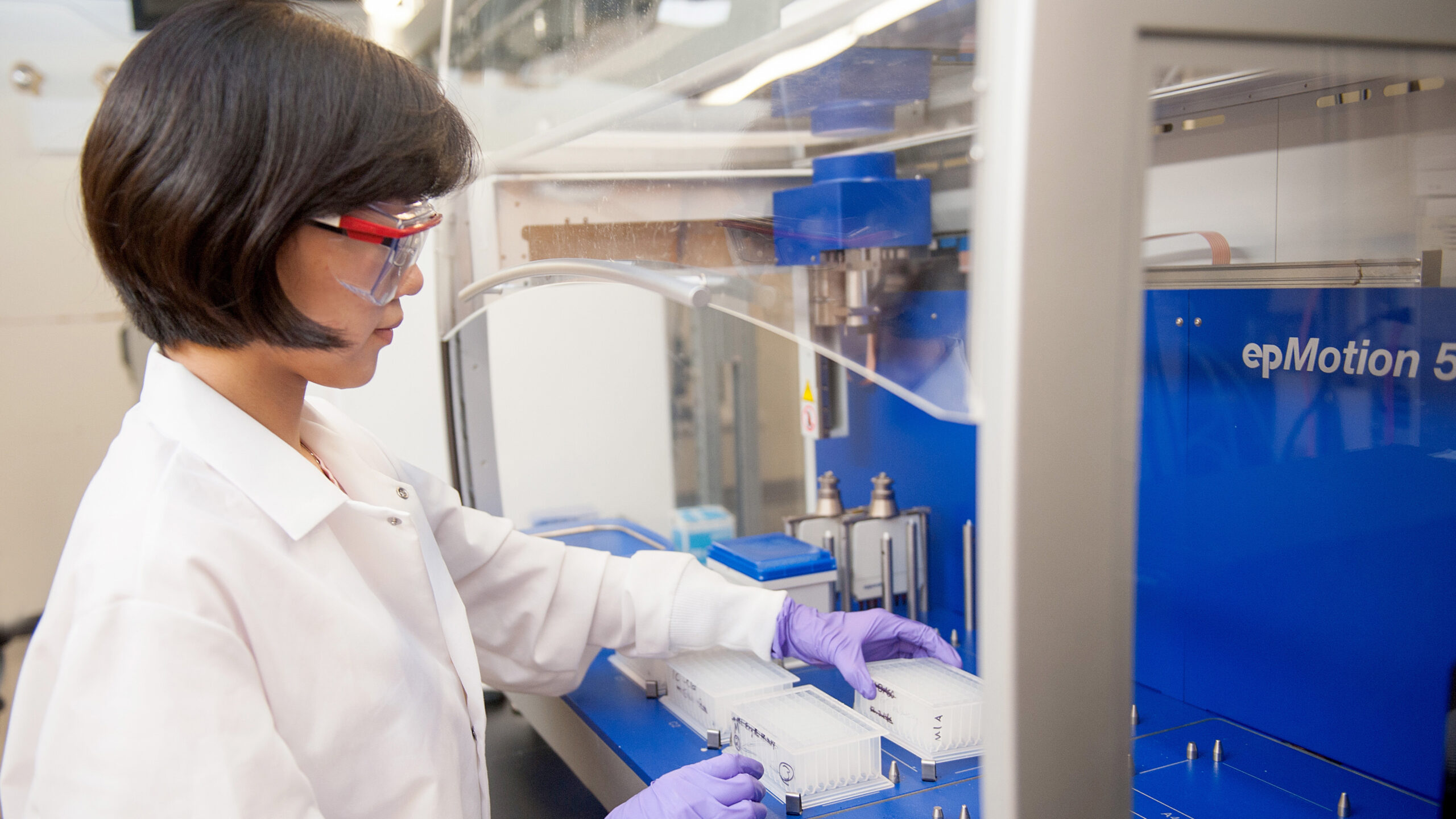 Research Facilities
Our cutting-edge research starts in NC State's state-of-the-art facilities.
Research in our Microbiology Graduate Programs (MGP) is supported by state-of-the-art facilities across campus. Our students and faculty have direct access to the technical expertise and analytical capabilities of these core facilities. If there is an approach best-suited to solve a biological problem, its likely the necessary instrumentation is available on campus!
Additionally, NC State is in proximity with one of the largest hubs for bioscience research – Research Triangle Park (RTP) – providing countless resources and opportunities.
NC State Research Facilities