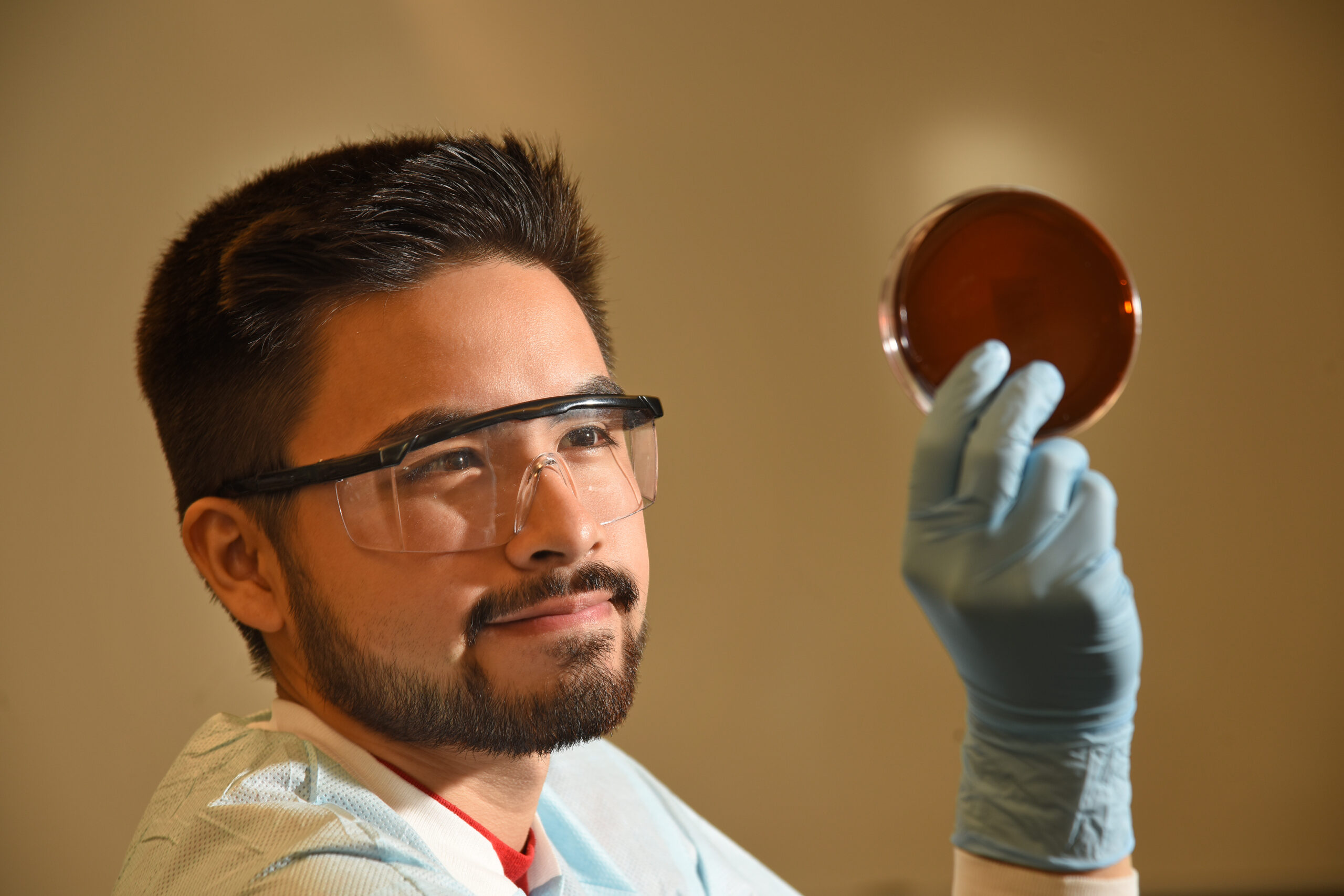 Research Areas
We study the little things to solve big problems.
Microbes are the most abundant life forms in our biosphere. They create the chemistry of every environment on the planet and interact with essentially every other life form on Earth.
The Microbiology Graduate Programs (MGP) at NC State knows that the "little things" matter; they make big things happen and hold the solutions to a wide range issues. This is why microbiology research is important.
Through research, MGP faculty from various departments across campus within the Colleges of Agriculture and Life Sciences, Engineering, Sciences, and Veterinary Medicine, among others, work to address the principal challenges of disease, sustainable food production, energy production, and protecting our environment.
The MGP provide our students and faculty with exceptional opportunities for collaborative, interdisciplinary projects. Research in our programs fall largely under five major focus areas:
Energy – Harnessing microbial processes through molecular, cellular and engineering technologies to develop novel and improved fuels
Environment – Sustaining healthy habitats and remediating impacted soils, water and indoor environments through applied microbial processes and new technologies
Food production and safety – Ensuring high-quality and safe food production through microbial fermentation, pre- and probiotics, pathogen minimization and safe practices
Human and animal health and disease – Understanding host-pathogen interactions and unraveling fundamental microbial, cellular and viral processes that impact human and animal health
Microbial diversity and biotechnology – Exploring the microbial world for novel insights and opportunities for deriving new biotechnological resources