Student Spotlight: Shreeja Chhaya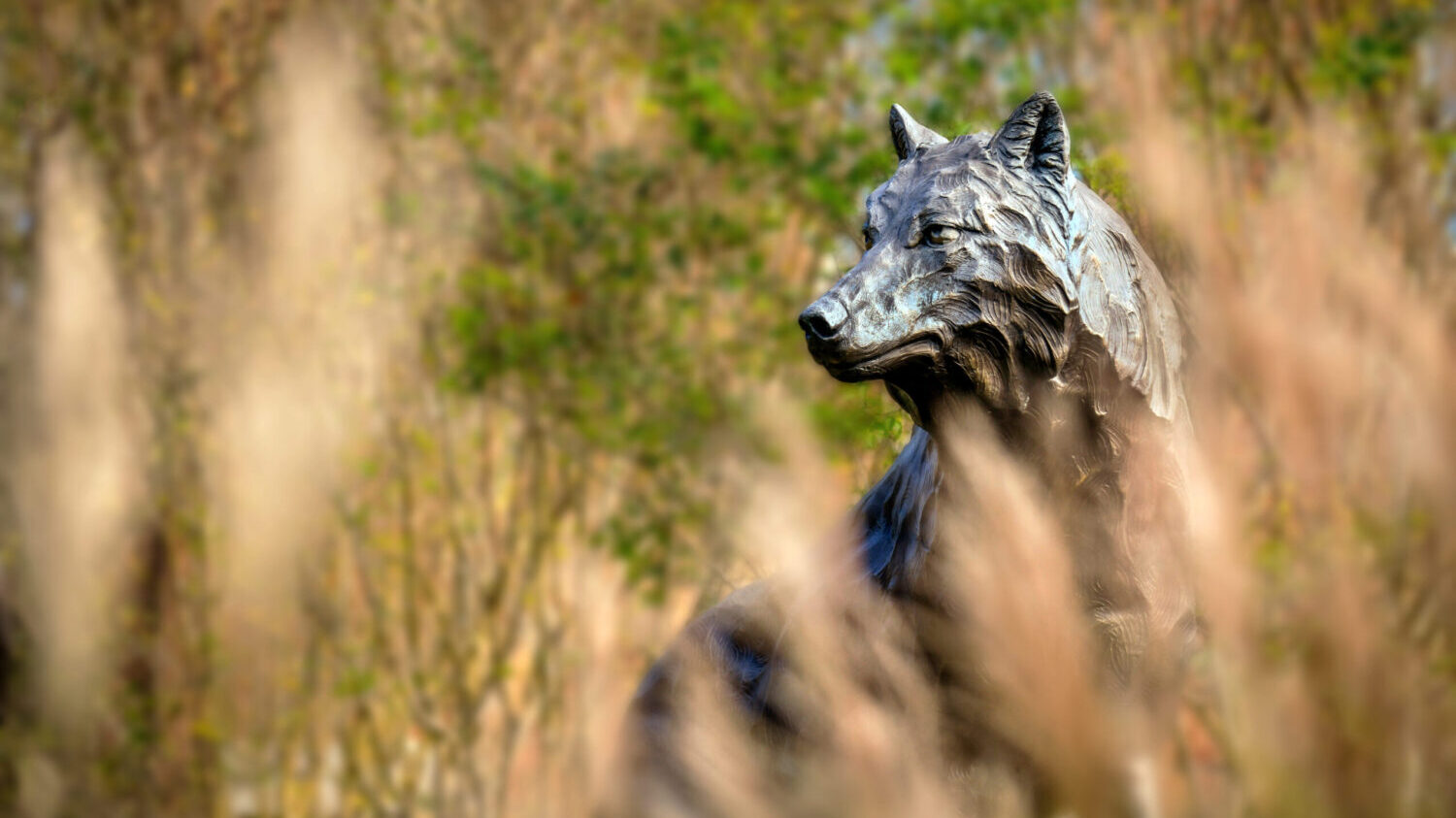 The Master of Microbial Biotechnology (MMB) program at NC State is one of the most successful Professional Science Master's programs in the country. Our two-year degree program provides students with a unique blend of science and business education, and immersive industry experiences to equip them for a successful career in biotechnology.
We had the chance to chat with Shreeja Chhaya, a first-year MMB student, to learn about her academic journey and plans for the future.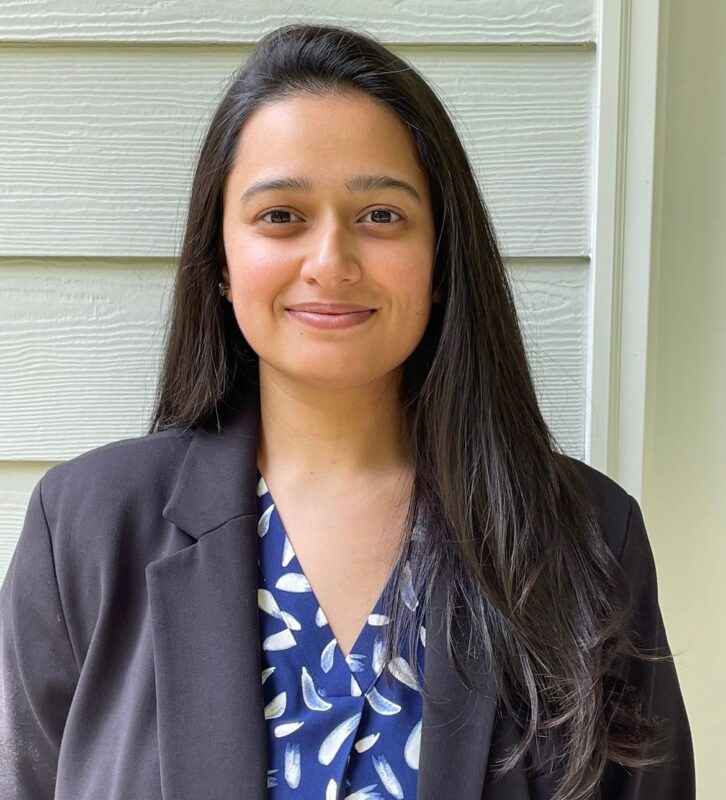 Hi Shreeja, where are you originally from?
"I am originally from India where I lived in a number of different cities around the country. After completing my high school education, I moved to Raleigh and have been here ever since."
What led you to NC State?
"I began my college education at Wake Technical Community College and completed my Associate in Science degree, after which I transferred to NC State to complete my Bachelors degree. I graduated Summa Cum Laude with a Bachelor of Science in Microbiology and a minor in Biotechnology in May 2021."
What made you decide to earn your Master of Microbial Biotechnology from NC State?
"The MMB offers a unique balance between science and business with its curriculum and practicum projects. The MMB provides a platform at the industry level; we get to directly interact with professionals and make contacts, learn about new areas within industry and execute projects that truly have an impact. It also has a significant emphasis on soft skills, which are just as crucial as technical knowledge in a career."
What piqued your interest in this field?
"I was always inclined towards biology. That interest strengthened as I had more exposure to the branches within biology. My father is also a microbiologist by training, so we would often talk about basic microbiology concepts and phenomena, like what makes yogurt good for health or bioluminescent waves in certain parts of the world. Now that I have advanced training, we get to talk about the latest biotechnological advances, such as genetically engineered microorganisms that can be used for things like rare earth element adsorption and more!"
What aspect of microbial biology and/or biotechnology most interests you?
"My fascination with biotechnology is the limitless possibilities of innovation. The idea that a microbe so small that it is invisible to the naked eye is able to produce life-saving drugs, or on the contrary, causes devastating diseases and pandemics. This also speaks volumes to how fast science is advancing – from depending on natural resources, like plants, for medications to artificially producing them successfully. Common baker's yeast is a good example of this; engineered baker's yeast can produce anticancer drugs."
What do you like most about the MMB program?
"Apart from the varied projects we do each semester, I admire our close-knit cohort, where everyone comes from different backgrounds and brings novel perspectives with them. I enjoy learning about people's experiences and sharing my own."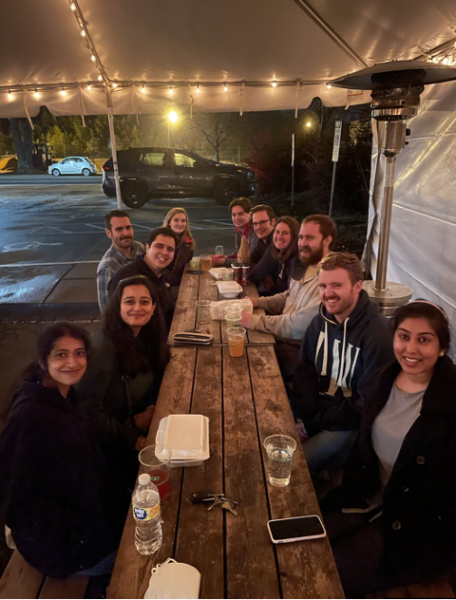 What is your favorite part of being a student at NC State?
"NC State faculty offers a plethora of knowledge. There are teachers who have founded companies and own international patents, which makes them great resources for students in programs like the MMB. They are always ready to share their knowledge, journey and experiences with students. It's almost like a human library!
NC State also has very strong educational infrastructure and offers many avenues to expand your knowledge on topics of interest. In addition to the MMB degree, I am also pursuing an Upstream Biomanufacturing Graduate Certificate through BTEC. Currently, I am working hands-on with 2-liter bioreactor set-ups in the lab to learn skills which are directly applicable to industry."
We heard you secured a summer internship as a Medical Writer at Merck – Congratulations! What was the process of securing your internship like?
"I applied in late 2021, just as some postings were beginning to sprout, and interviewed within a few weeks of applying.
To prepare, I studied the company, their products, and their goals and values to see how they aligned with my interests. My interview was with a panel of high-level management. We talked about interpersonal skills and leadership, with a strong focus on soft skill assessment. We also talked about my personal journey from India to the US, and they shared their insights about their time at Merck. As I learned more about them, the company and the internship, I knew I wanted to pursue this. And lucky for me, it was a match!
I had secured my internship by December. Currently, I am keenly awaiting on-boarding and learning about my project. I'm extremely excited to start!!"
What would you like to do once you graduate?
"I'm passionate about biotechnology and microbiology. With my training in business and science, I want to contribute to advancing the field of healthcare, to improve lives and to be a part of the wave of new science that is advancing so quickly. It would also be interesting to work with food companies that are using biotechnology to create artificial meat as a sustainable food source."
What do you think is the most pressing issue or opportunity for microbial biotechnology?
"Cell and gene therapy through the use of genetically modified cells, tissues or microorganisms is one of the most up-and-coming areas of biotechnology. For example, modifying a patient's own cells to make them express new genes as a cure is something that sounded imaginary a few years ago; but today, there are FDA-approved cell and gene therapies on the market. Companies are working on creating allogeneic CAR-T cell therapies, where cells from a healthy donor can be genetically modified and given to any patient in need. Imagine the widespread treatment options this could offer patients!
At the same time, these advancements in the field of biotechnology are an example of a pressing issue. There are ethical and social arguments that surround such treatments at any phase during research and development. Is it safe to conduct clinical trials on humans? Is it accessible and affordable to all? Will it lead to social stratification because of its cost? Is it ethical to edit/introduce genes that were not originally present in a human? These are questions that we as humans will define the answers to in the coming years."
Tell us about you – What do you do for fun?
"I love to travel, explore cuisines and learn about the culture of a place. I have had the good fortune to spend a summer in Europe and visit some south Asian countries. With COVID-19, I have been traveling domestically. My most recent trip was a road trip to Savannah, Georgia, where I stayed in the Historic District and admired the beautiful houses with some Georgian Peach Cookies!"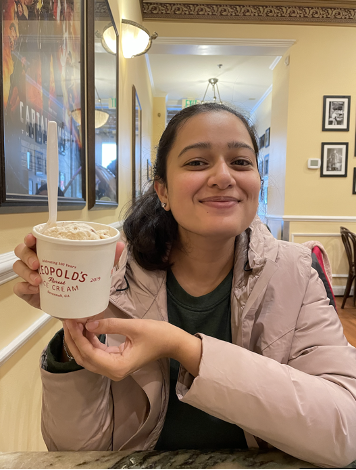 Is there anything else you would like to share with us?
"My favorite quote is from 3 Idiots, a Bollywood movie, and translates as: 'To attain success, chase excellence. If you attain excellence, success will automatically follow!'"
Want to Learn More about the Master of Microbial Biotechnology Program?
Looking for a graduate degree that allows you to pursue advanced scientific training while simultaneously developing highly-valued business skills? Our students learn from invaluable industry experiences and expert faculty from different departments across campus to gain the knowledge, skills and experience they need to launch a successful career in the biosciences.
Learn more about the Master of Microbial Biotechnology Program at NC State, including our MMB/MBA dual degree option and our industry partnerships. We are science minded and business driven.