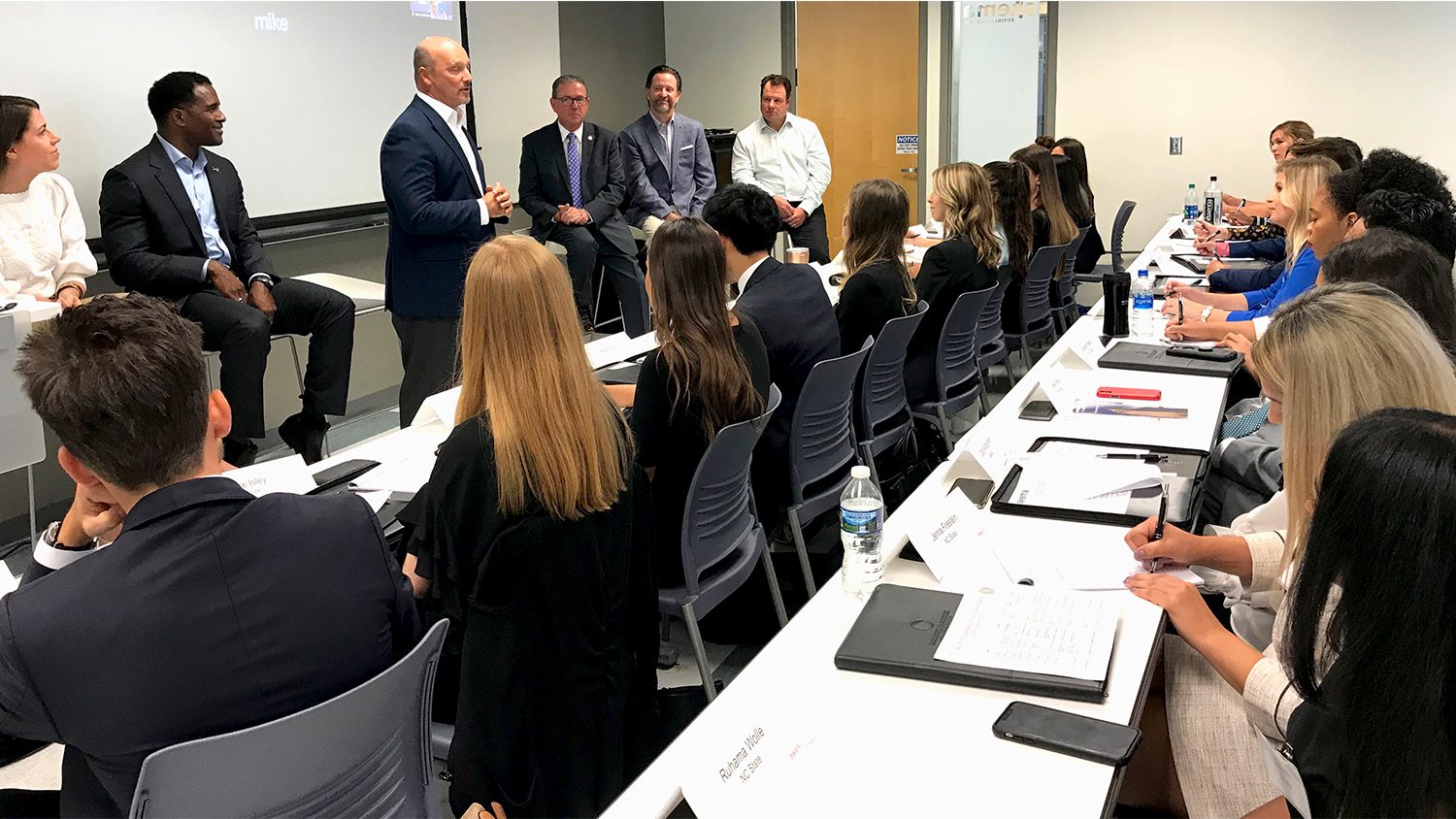 The Industry Advisory Board counsels MMB program staff on curriculum and marketing to ensure our students have the quality education and foundational experiences necessary for success after graduation. Current Industry Advisory Board members and their affiliation are listed below.
Industry Advisory Board Members
Jose Bruno Barcena: Dr. Bruno-Barcena is a translational industrial microbiologist with an effective research program, which includes strong collaborative relationships within the biotechnology industry, and a passion for bioprocess workforce training. During the last two decades at NCSU he contributed to the teaching, training, and service mission of the University including inter and intra college teaching efforts with interactions at all levels, from undergraduate and graduate students to industry outreach programs including training of professionals and US Food and Drug Administration (FDA) inspectors
Jason Caplan: Dr. Caplan is a "serial" entrepreneur who has successfully started, operated, and exited several biotechnology companies. An experienced CEO with a demonstrated history of developing and commercializing "green" remediation technologies for maritime and terrestrial applications. He is skilled in Life Sciences, Creative Technologies, Business Development, Entrepreneurship, Strategic Planning, and Capital Raising. He taught the MBA 585 class at NCSU ("Current Topics in Biosciences Management") from 2017 through 2022.
Julie Fleming: Julie Fleming is the Director of Advising and Student Affairs for the Jenkins MBA program. Her previous professional experience includes roles at William Peace University and the University of North Carolina at Chapel Hill. She holds bachelor's and master's degrees from the University of Michigan.
Terri Long: Dr. Terri A. Long is an Associate Professor of Plant and Microbial Biology at North Carolina State University and as the Platform Director for Education and Workforce Development for the N.C. Plant Sciences Initiative. Her research focuses on understanding the genetic regulatory mechanisms that control nutrient homeostasis in plants. She has also taught plant physiology for over ten years. She has led initiatives with the North American Arabidopsis Steering committee and the American Society of Plant Biology to increase diversity and inclusivity in plant sciences. In her more recent role at the N.C. PSI, Dr. Long focuses on facilitating inclusive educational and professional development programs that create and sustain career pathways to innovation in plant science.
Mike Stocum: Michael is an entrepreneurial executive leader with two-plus decades of experience driving innovation (idea-to-product), delivering transformational products to market in healthcare and life sciences. From his NC State University roots, including undergraduate and graduate research and early days as a scientist in industry, he steadily moved from the bench to the market and eventually the Board room. Throughout his career in both large companies and emerging biotechs, he has held global roles where he has provided strategic and operational leadership spanning the patient care value chain, from translational and clinical science to product development and commercial strategy to external partnership building, corporate fundraising and culture management. He carries a deep passion for improving patient care, enhancing wellness and advancing science for the benefit of humankind. Michael received his BS degrees from NCSU in Microbiology and Biochemistry, with a MS in Biotech Management.