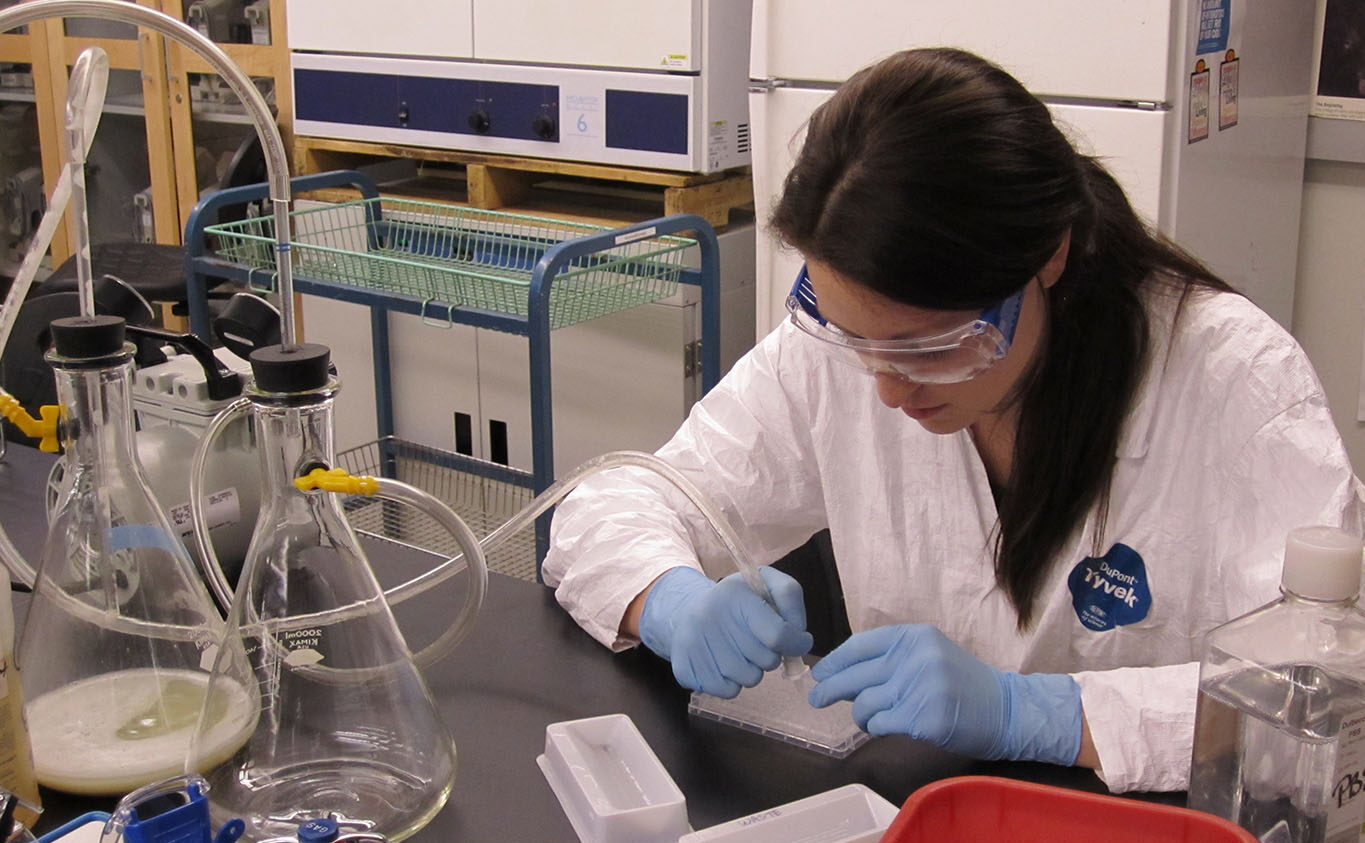 About
More science than an MBA
More business than an M.S.
The Master of Microbial Biotechnology (MMB) program at NC State University is one of the most successful Professional Science Master's programs in the country. We offer a unique blend of science and business through industry-based projects and internships, providing our students with the experiences necessary for a successful career.   
Program Objective
Companies in the biotechnology sector need individuals with science backgrounds who can also view industry-related problems from a business perspective. Unfortunately, the business and professional training strongly desired by these companies are not typically part of the curricula of traditional science programs. The MMB program was created in 2003 to fill this training gap.
"I chose the MMB program because it has established connections with RTP and the biotech industry. I wanted a graduate program with a flexible curriculum that lets me explore all sides of biotech.

Abigail Nails

MMB Graduate, 2019
The MMB Program at NC State
Our two-year, non-thesis program is different than a traditional graduate program:
Offers interdisciplinary academic training, including MBA-level coursework
Develops professional skills highly valued by industry companies
Applies scientific methods to solve business problems
Eases the transition into multiple sectors of the bioscience industry
Prepares students to work effectively in project teams
Promotes flexibility and ambiguity management
Develops comfort with big data management
Graduates of the MMB program at NC State have experienced tremendous success and career satisfaction in the biotech industry.