Student Spotlight: Dilan Rivera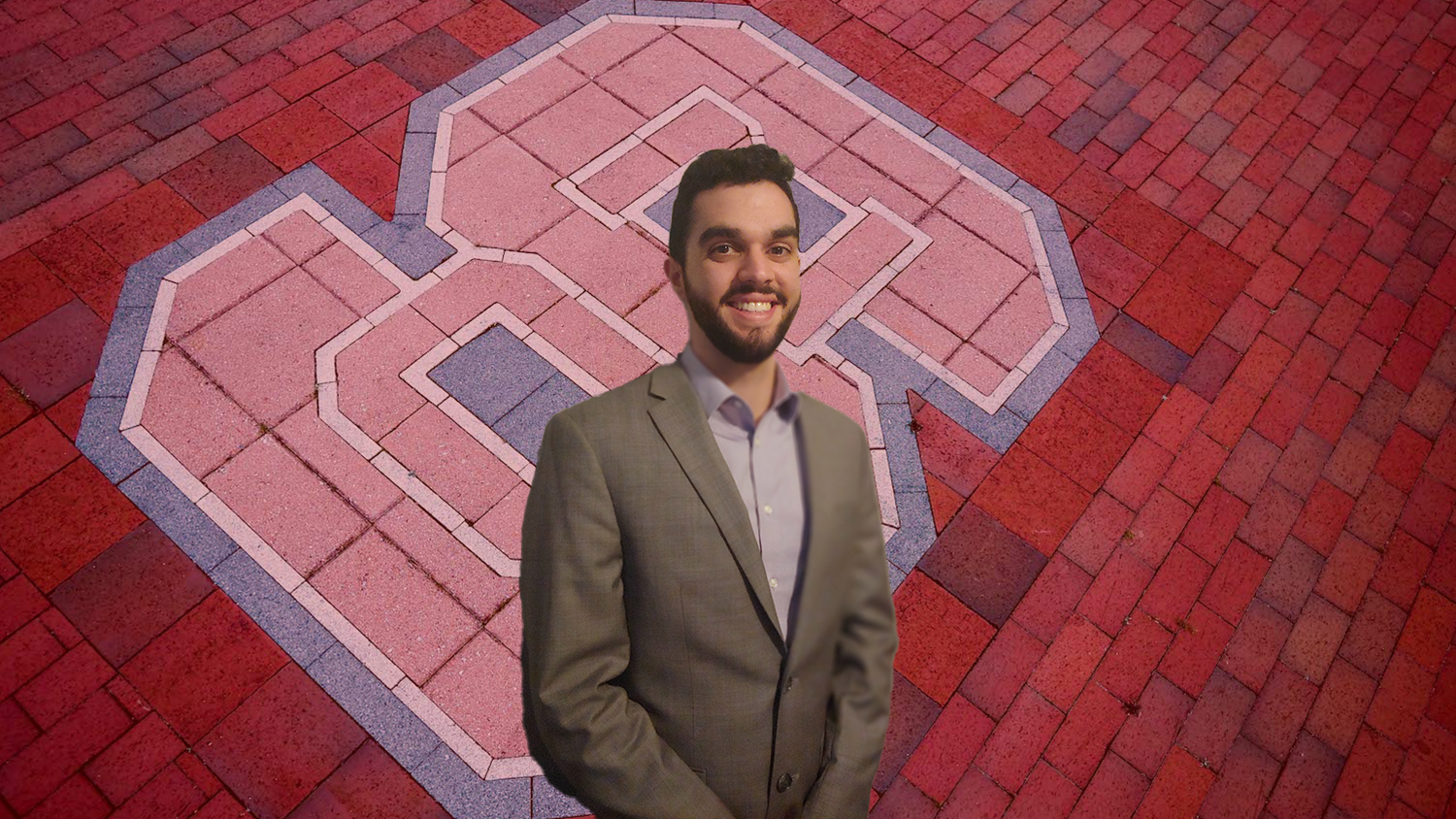 We asked Master's of Microbial Biotechnology (MMB) student Dilan Rivera a few questions to get to know him better!
What influenced you to go into your field of study?
"I was at first interested in an M.S. in microbiology, since my job out of college was working with yeast. As I was applying for NC State's program, I came across a brochure for the MMB. As I looked more into it, I began to realize that this program was much more suited to me than an M.S.."
What aspect of microbial biology and/or biotechnology most interests you?
"Human health and infectious disease. I think new areas like gene and cell therapy are really fascinating. I am also a fan of sustainability in agriculture."
What is your favorite part of the MMB program?
"My cohort. I have met some fantastic, supportive people in my program."
You just finished an industry practicum project this past spring, can you tell us about that?
"Biotalys is a crop protection company focused on creating antibody-inspired peptides to target pests. Our team was tasked with understanding consumer preferences around food sustainability, safety, and organic labeling. The company wanted to explore potential applications of their proteins in the postharvest industry. We conducted interviews with key opinion leaders as well as sent out a survey to better understand this space. We finished the project with a final presentation and written executive summary detailing our findings and explaining our recommendations for Biotalys's next steps."

What is your favorite part of being a student at NCSU?
"Exposure to so many different people and fields of study."
What would you like to do once you graduate? (What is your dream job?)
"I want to work in life science consulting in the RTP area. I would love to keep working at my internship, Kineticos. To be honest, I still don't have a clue what my dream job is."
What do you think is the most pressing issue or opportunity for microbial biotechnology?
"I think cell therapy is a huge opportunity for targeting tough disease like cancer. I also think that the ag-biotech space will be revolutionized by biological molecule much like the pharmaceutical space was."
Tell us about you: Where were you before NCSU/Raleigh? What do you do for fun?
"Before NC State, I was living in Asheville and working as a lab tech for a company called White Labs. They make yeast for craft breweries. I helped raise the yeast like my children and send them off to the real world to make beer. I am a big fan of going to bottle shops and breweries with friends, reading graphic novels, listening to podcasts, and digital art."
Is there anything else you would like to share with us?
"I am excited to actually be on campus for the Fall semester! I'm NOT excited about parking though."