Student Spotlight: Ben Jones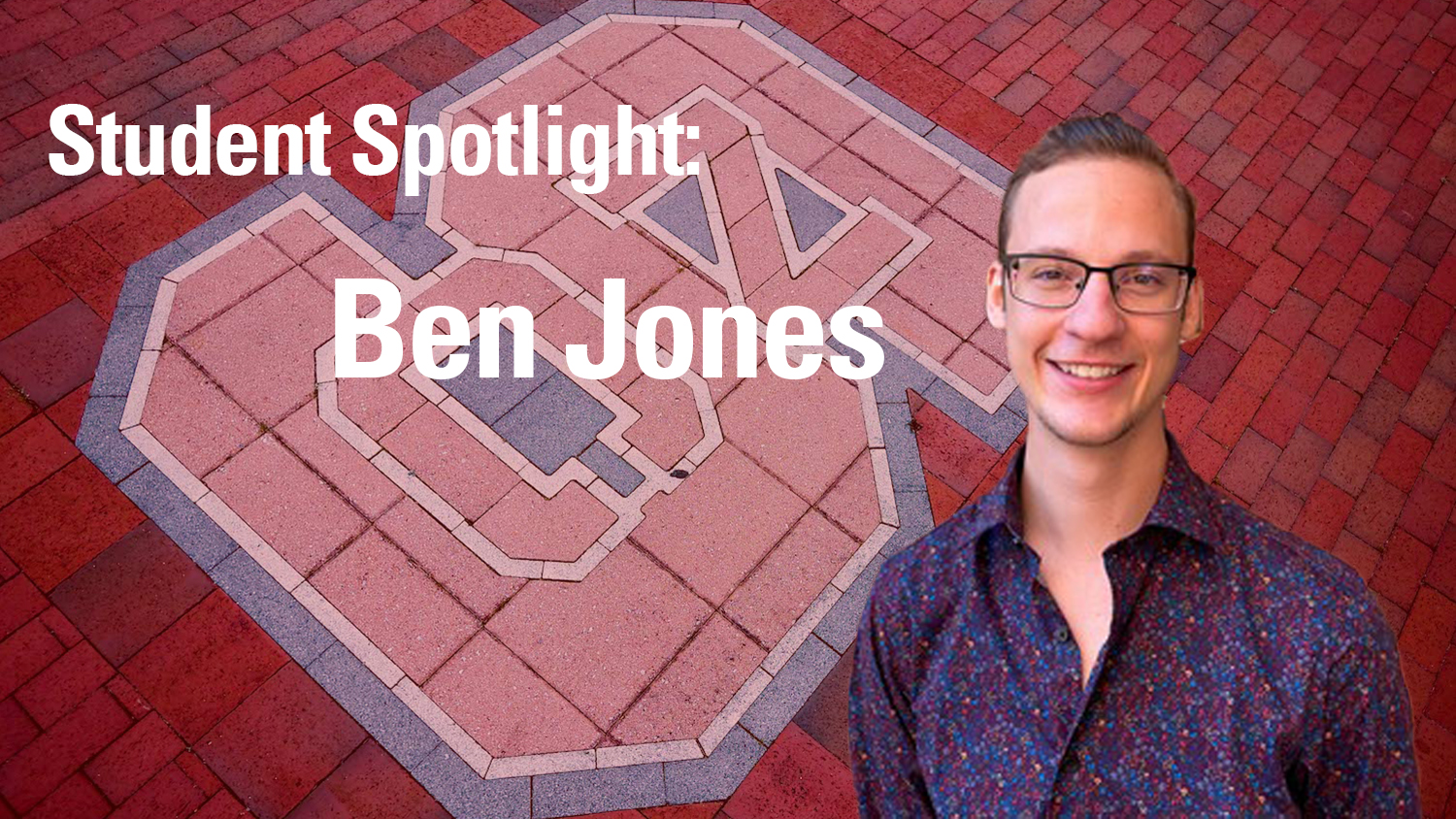 We asked Master's of Microbial Biotechnology (MMB) student Ben Jones a few questions to get to know him better!
What or who influenced you to go into your field of study?
"Science explains things that would otherwise be magic: making gas from thin air, valuable pharmaceuticals in egg whites, or selectively destroying cancer cells in a complex living environment. It is amazing. Teachers from high school and college showed me revelation after revelation regarding the applications of science. A favorite quote of mine is from Dr. Gang Hua: 'Biotechnology gives life more.'"
What aspect of microbial biology and/or biotechnology most interests you?
"Bioproduction, or using microbes to produce molecules/compounds, is my favorite application of biotech. Manipulating microbes often gives us efficient and sustainable products: biopesticides that have lower toxicity profiles, wide ranges of secondary metabolites like citric acid in 'fake' OJ, or native plant extracts like artemisinin (an important antimalarial)."
What do you think is the most pressing issue for microbial biotechnology?
"In order:
1. climate change remission
2. counteracting antibiotic resistance
3. water security"
What is your favorite part of the M.M.B. program?
"The students involved in the program! Everyone has each other's back and does a great job supporting fellow students. There's real solidarity here! Shout out to Billy Marx, current 2nd year MMB!"
You recently organized a camping trip for all the MMB students, can you tell us a little about the trip?
"We went to Hanging Rock State Park and camped for 1 night (2 days). We hiked all around the trails, including the main points of interest (hanging rock and the lake). It was extremely cold, but everyone took it like champions. The weather was clear, so the views during the day were sublime. I think huddling by the fire literally and figuratively brought us together: many funny stories were exchanged, and the stars were staggeringly beautiful."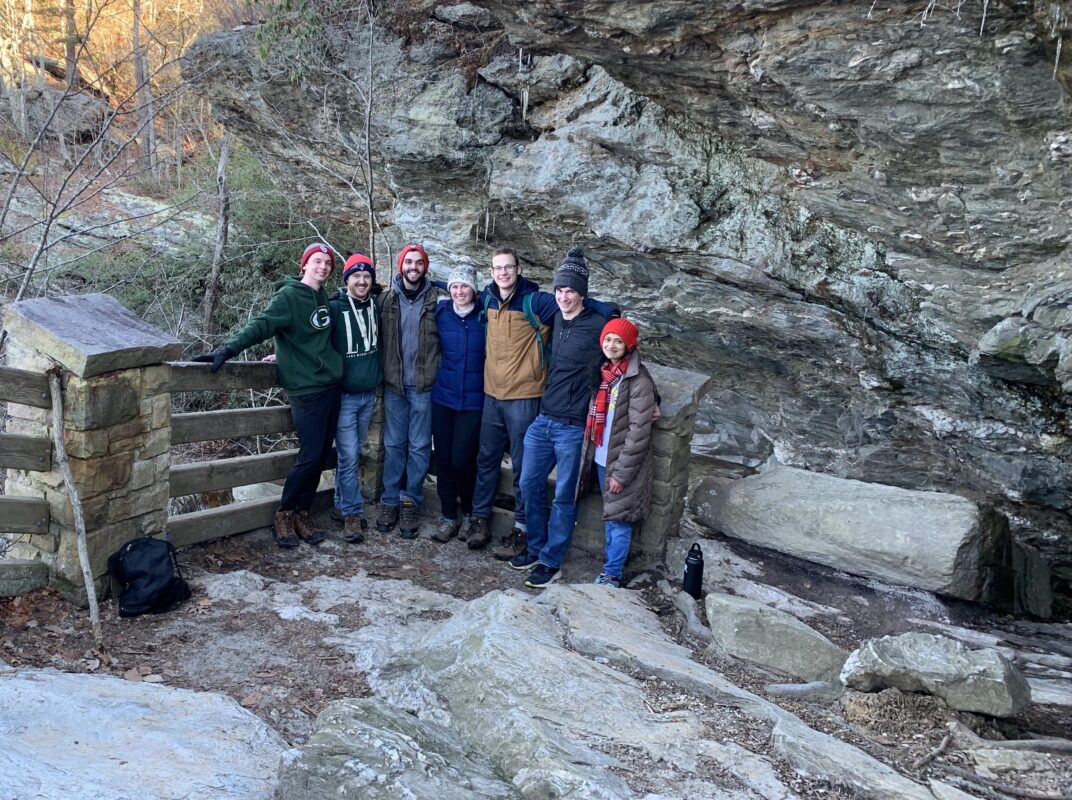 What is your favorite part of being a student at NC State?
"Being able to say 'Go Pack!' without being mean, and the free expression tunnel."
What would you like to do once you graduate?
"I want to be involved in business development for biotechnology companies, and perhaps even found a company one day"
Where were you before coming to NC State?
"I went to the University of Georgia in Athens, GA for my undergraduate degree. I was into research and did a fair amount in 3 labs. These different labs focused on ruminant microbiology, biocatalysts and genomics."
Tell us about you: What do you do for fun?
"For fun I like to either be out in nature on backpacking trips and hiking, or doing some urban appreciation by shredding on my rollerblades."