Alumni Spotlight: Kristen Eads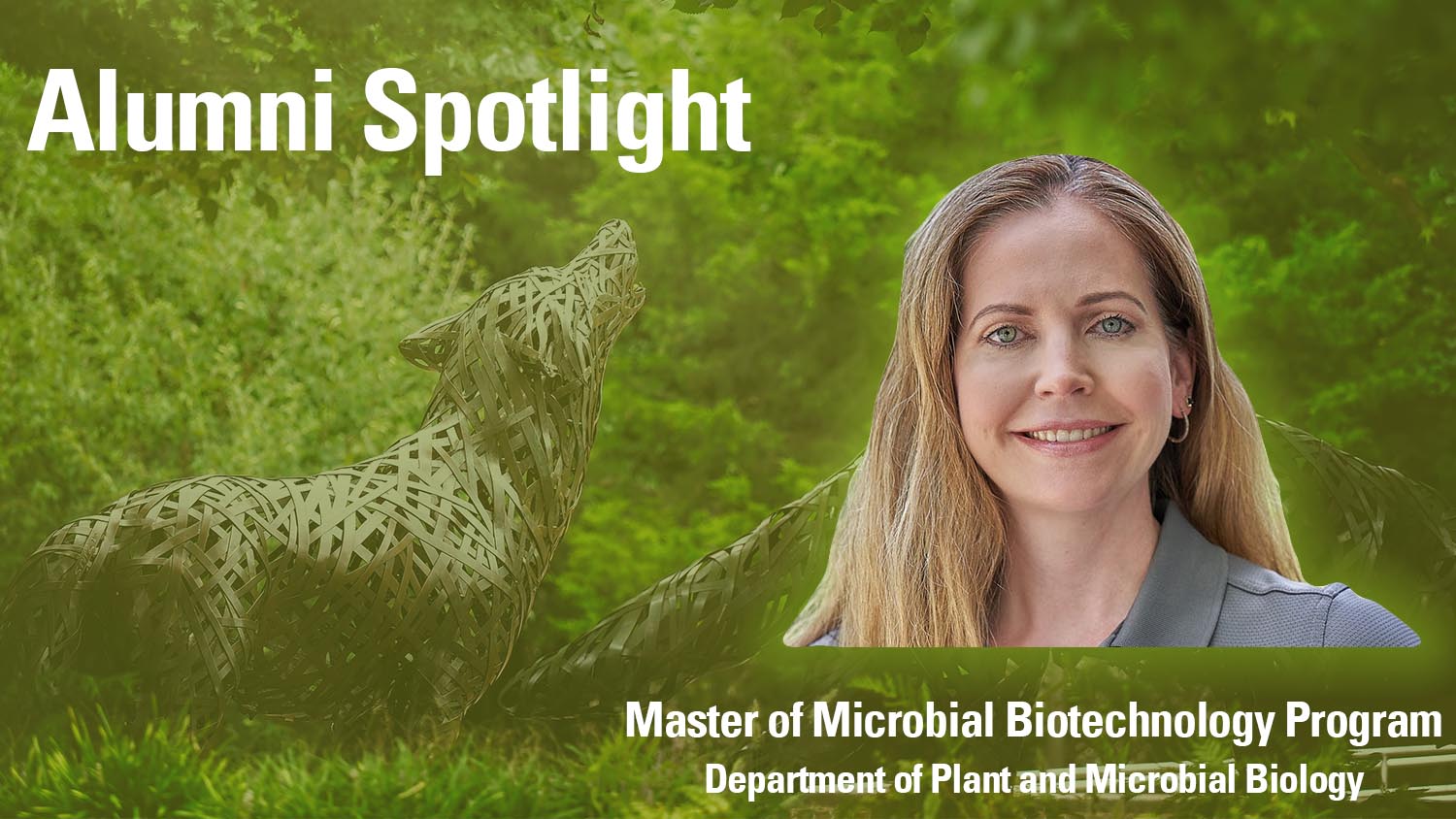 Kristen Eads graduated from NC State with a Master's of Microbial Biotechnology (MMB) in 2006. Recently, Kristen began working at UCB as a Rare Patient Experience Strategy and Design Lead. She also serves on the Industry Advisory Board for our MMB program.
We reached out to Kristen to find out about her experiences since graduating.
Do you have any news to share about your career or life?
"I recently moved from GlaxoSmithKline to UCB in order to head-up strategy and design work for their new Rare Disease Patient Support Program. I will be helping build out a new working model for UCB to support patients who have been prescribed therapies, scheduled to launch in 3Q 2023."
What do you enjoy most about your career?
"In my pharma career, I've worked in Production Engineering, Occupational Health & Safety, Compliance, Operations, and Marketing. I love that I've been able to do so many things and bring value to people living with a variety of diseases."
What do you consider your biggest accomplishment in your career?
"Designing the 'Walk a While in Their Shoes' campaign. This was an effort designed to bring awareness to physicians who treat lupus about how to best approach and discuss health with their patients. It launched in 2018 and is still being presented at Lupus patient events today."
What do you miss most about NCSU?
"Harrelson Hall! Seriously, I miss grabbing a biscuit with friends at the Brickyard before class in the morning."
You are a very involved Alumnus – What is the best part of being an NC State Alumnus for you?
"I really enjoy giving back to my university. I also enjoy helping people who are invested in their own growth and development. Supporting the program 16 years on makes me happy."
Do you have any advice for current MMB students?
"Keep your networks up. It takes effort, but it's important and worth doing. You never know who may be able to help you progress with your next career steps."
What do you do for fun?
"I spend a lot of time with my family – like reading to my children, watching movies with my husband, having dinner with the grandparents a couple of times a week. When I have time to myself, I enjoy reading, quilting and cooking."