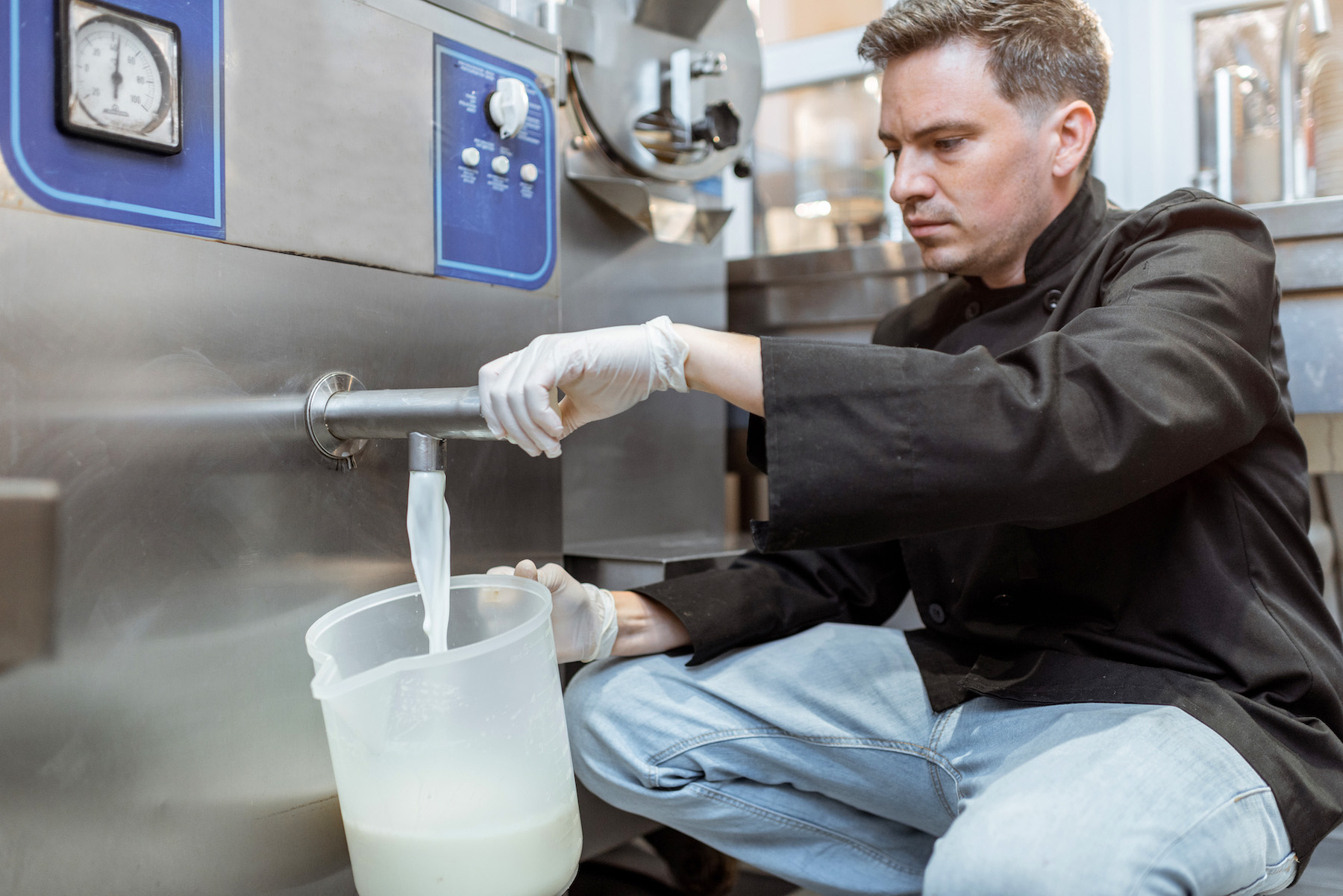 Preventive Controls for Dairy Processors
Online Preventive Controls for Dairy Processors Training
The purpose of this online course is to assist artisan and farmstead dairy processors in developing their food safety plans and equip them with the basic knowledge of developing a preventive controls safety management plan. Students receive a series of 12 lessons, each consisting of an interactive learning module and video. Various lessons include quizzes, assignments, and discussion forums to practice applying the concepts.
The course takes about 20 hours to complete and is self-paced, which means you may begin, pause, continue, and finish the course at whatever pace suits your needs. (The course will remember where and when you left off.) You will receive a certificate of completion via email after you finish all lessons and quizzes successfully.
The North Carolina Dairy Foundation funded the development of this course.
Registration Process
Click the "Enroll in Course" button above (it will take you to a new webpage).
Click "Add to Cart."
Select "Proceed to Cart."
Click "Log in to Continue Order."
Log in using a guest account, not a UNITY ID account unless you are an NC State University employee. If you already have a Reporter account, click "Brickyard Guest Login." If not, click "No Account? Sign up here."
Follow the prompts to purchase the course. After completing these steps, you'll receive instructions on how to access the online course in the Moodle Learning Management system.
To access the course, log in to reporter.ncsu.edu and click "Access Online Course."