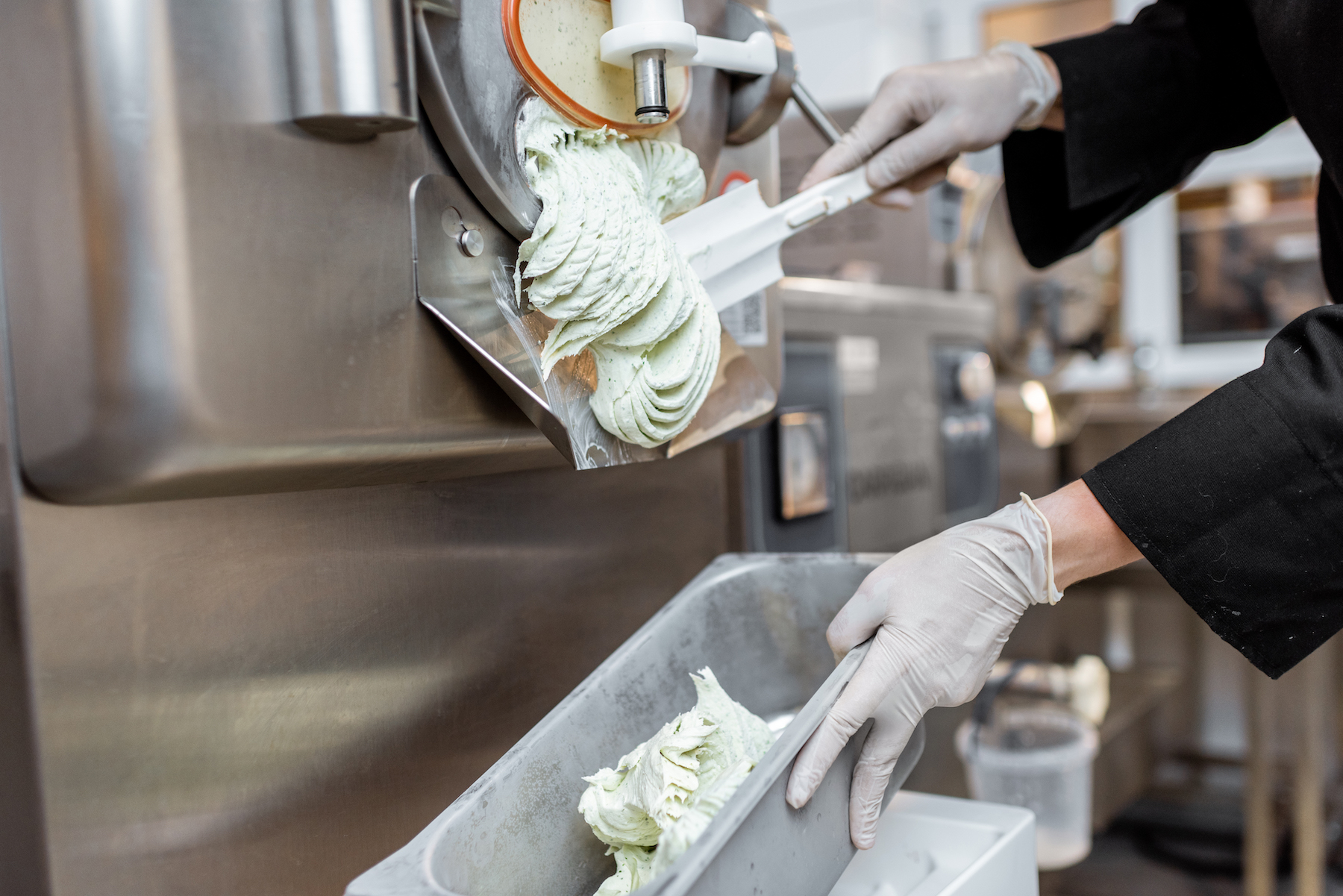 Food Safety Basics for Ice Cream Makers
This online training course is designed for small to medium size ice cream and frozen dessert manufacturers as an introduction to food safety practices and to assist in the development of their food safety programs.
Funded by the Innovation Center for U.S. Dairy, it was designed and written by a collaborative group of food safety and ice cream experts.
The content consists of ten easy to follow, interactive modules with practical guidance on important food safety topics. It can be taken in one sitting or over time to fit your schedule. This course is intended to equip ice cream makers with basic knowledge about food safety concepts and serve as a primer for further training programs.
Lesson 1: Importance of Food Safety
Lesson 2: Food Safety Hazards
Lesson 3: Overview of Food Safety Control Strategies
Lesson 4: Good Manufacturing Practices
Lesson 5: Allergen Controls
Lesson 6: Cleaning and Sanitation
Lesson 7: Supply Chain Controls
Lesson 8: Process Controls
Lesson 9: Environmental Pathogen Monitoring and Testing
Lesson 10: Road Map to Your Food Safety System
Registration Process
Click the "Enroll in Course" button above (it will take you to a new webpage).
Click "Add to Cart."
Select "Proceed to Cart."
Click "Log in to Continue Order."
Log in using a guest account, not a UNITY ID account unless you are an NC State University employee. If you already have a Reporter account, click "Brickyard Guest Login." If not, click "No Account? Sign up here."
Follow the prompts to purchase the course. After completing these steps, you'll receive instructions on how to access the online course in the Moodle Learning Management system.
To access the course, log in to reporter.ncsu.edu and click "Access Online Course."
Click Here for a Step-by-Step Registration Process Video Tutorial