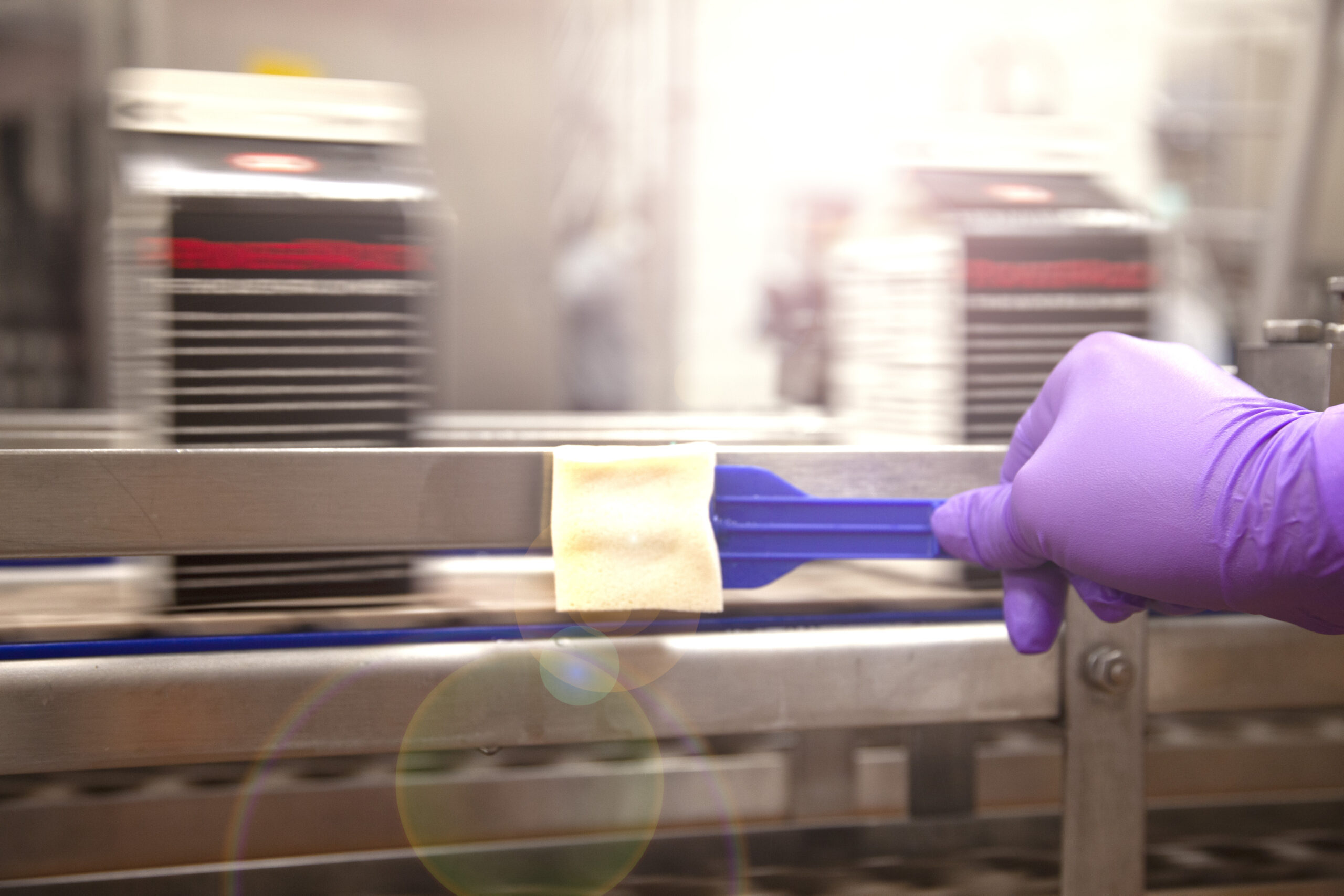 Environmental Monitoring in the Dairy Industry
This course is intended to provide users with the knowledge and skills required to develop and implement an Environmental Monitoring Program (EMP) in the food industry. 
In this course, users will learn alongside virtual dairy processors in a virtual dairy processing facility to simulate on-the-job training. Learners will be able to choose their own learning pathway so they can see the content applied in a relevant manner that utilizes 360 degree virtual reality experiences and scenario-based questions to provide added context to the learning. 
This course is available on-demand, is self-paced, and adapts to the users' understanding of the materials. These features make the course more manageable by providing users with the flexibility to progress at their own pace with the confidence that they are understanding the material.
How to Register for this Course
Click the "Enroll in Course" button above. This will take you to a new webpage.
On the new webpage, click "Add to Cart"
Click "Proceed to Cart."
Click "Login to Continue Order."
Login using a Guest account and NOT a UNITY ID account unless you are an NC State University employee. If you already have a Reporter account, click "Guest login." If not, click "No Account? Sign up here."
Follow the prompts to purchase the course after logging in. After completing these steps, you'll receive instruction on how to access the online course in the Moodle Learning Management system.
To access the course, login to reporter.ncsu.edu and click "Access Online Course."
If you need any support accessing the course please reach out to: food_safety_support@ncsu.edu and we will be happy to assist you.